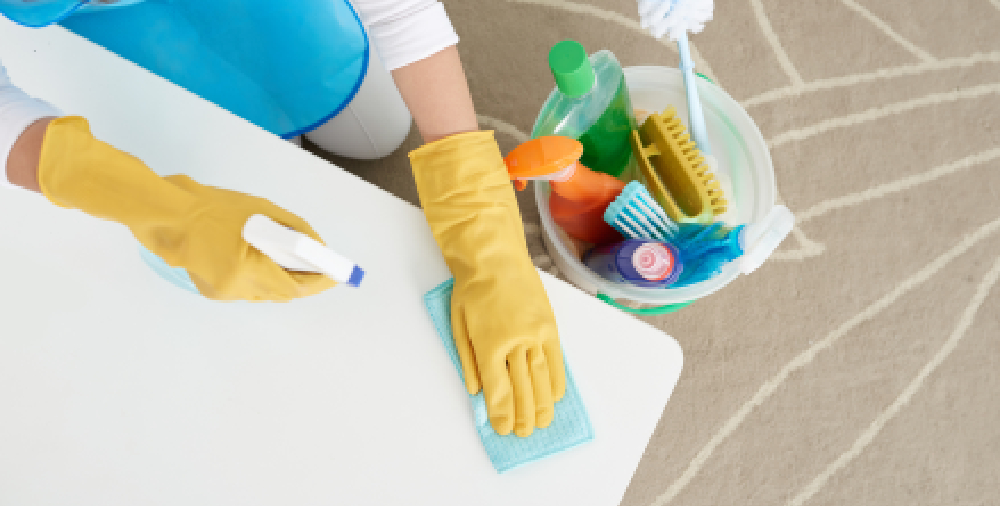 Do you have a pet? If so, you know that they can be a lot of work! In addition to feeding and walking them, you also have to clean up after them. This can be difficult if you don't know the right tips and tricks. That's why we've put together this list of cleaning tips for Arizona homeowners. Read on to learn how to get rid of stains, smells, and more!
Cleaning Tips For Arizona Pet Owners
Being a pet owner in Arizona is a lot of work. So, here are cleaning tips to help keep your home clean when you have pets.
Use Baking Soda And Vinegar To Get Rid Of Stains
Did you know that if you mix vinegar with water in a clean spray bottle, you can get rid of pet stains? Just spray it on the stain (don't let it dry) and then use baking soda to absorb any remaining liquid. Of course, you can also make a paste using baking soda, water, and vinegar if you want something that works even better than vinegar alone!
Use A Lint Roller
Most pets will shed and leave behind a lot of hair. Unfortunately, this hair can get on everything over time, including your furniture and clothes. A great way to pick up pet hair is by using a lint roller. They are cheap easy to use, and they work well on most surfaces without leaving behind any residue or sticky adhesive like other products might do.
Regularly Wash Collars And Pet Toys
When caring for your pets, you want to make sure you regularly wash their collars and toys. This is especially important if they are fabric collars or toys. You can either hand wash them or put them in the washing machine on a gentle cycle. Just be sure to air dry them afterward not to get ruined.
Vacuum Regularly
One of the best ways to keep your floors clean, free of pet hair and dander, and smelling good is to vacuum regularly. Be sure to vacuum all surfaces in your home – including under the furniture.
Make A Pet Washing Station
If you have a large dog or don't feel comfortable washing your pet in the bathtub, you might want to consider making a pet washing station. This can be as simple as setting up a small area in your garage with a hose and some space to wet down your pet. This will make it easier for you to clean them without worrying about getting water everywhere.
Use Some Febreze Spray To Get Rid Of Smells
Pets can sometimes leave behind smells that are hard to get rid of. One way to help combat these smells is by using Febreze spray. Just be sure to spray it in the areas where your pet spends a lot of time – like their bed, kennel, or favorite chair. Doing this will help keep those smells at bay and make your home smell fresher overall.
Why Choose Cris's Cleaning
Cris' Cleaning Services is here to help your cleaning situation. Cris' Cleaning Services is in Surprise, AZ. They are committed to helping their community with their home or business's cleaning needs.
Cris' Cleaning Service is a professional cleaning service known for getting the job done right. Cris's Cleaning is licensed, insured, and confident that once you see what we can do for your home or business, you will keep calling us and never have a dirty environment again.
Get A Free Quote
Are you looking for a cleaning company to help keep your home or business clean all year long? If so, Cris's Cleaning company can help you out.
Whether you need cleaning for your home or your office space, Cris's Cleaning will take care of everything. So, please take advantage of their fantastic cleaning services and how they can help keep your home and your business clean.
For a free quote today, give Cris's Cleaning a call at 602-574-3916 or email them at cris@crisscleaningservicesllc.com. Be sure to check out our awesome reviews!