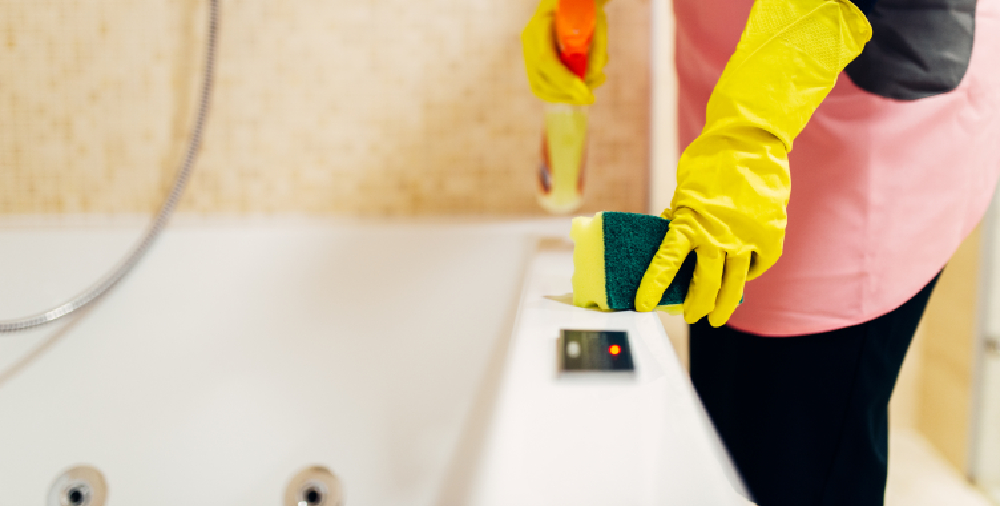 For many people, showering is a time to relax and refresh. It is a time when you are forced to be alone and largely away from the distractions that plague our daily lives. Unfortunately, having a dirty shower can take away from the relaxation of the experience, particularly when you notice a white crust building up in your shower. Read on to learn more about the white crust and how you can get rid of it to enjoy your clean shower once again.
About Shower Grime
If you've ever noticed the white crusty buildup around your shower, especially around your showerhead, you are most certainly not alone. This happens to many of us, sometimes despite how clean we try to keep our houses. Luckily, despite the gross look, this buildup is not as disgusting as you might think. In fact, this is typically just a buildup of minerals that come from various components of your plumbing system.
Though it can look a little weird, the bigger problem with the white crust is actually the problems it can cause your shower. Left unchecked, the buildup can cause failures in appliances, materials used in plumbing, and other equipment.
Causes of the White Crust Buildup
Now we know that the buildup is a collection of materials, mostly calcium and magnesium, it is time for us to explore how it gets there. Over time, the water coming through your shower head can erode materials within the plumbing and bring them through the holes of the showerhead. Similar to a light snow dusting that builds to several feet with deposits over time, the buildup can seemingly go from nothing to a lot quite quickly.
Getting Rid of White Crust Buildup
Now that we know what the crust is and what causes it, let's chat about a game plan. Here are some ways you can prevent and remove the white crust in your shower:
Use a Water Softening System
Water softening systems are your best friend when it comes to preventing this buildup. Because the crust most often shows up when the water is "hard," a softener can help prevent the crust by trading hard ions with softer ones, which are less likely to build up.
Take the Shower Head Off
In order to best clean your showerhead, try taking the entire thing off of the wall or mount. This will allow you to soak it or maneuver around it more easily.
Utilize Vinegar
Once the showerhead is off, you can utilize white vinegar to soak the head and remove excess buildup.
Use a Toothpick
Toothpicks also can help remove the buildup, as they are generally the right size to fit into the showerhead hotels.
Clean It Often
The best thing you can do to prevent and remove white crust buildup in the shower is to clean the showerhead and area often. Ensuring routine cleaning of the shower, though not perhaps the most enjoyable activity, will help ensure your shower stays clean and is a source of relaxation.
Cris's Cleaning Can Help
Cris's Cleaning specializes in premium cleaning services in residential and commercial spaces. If you are struggling with white buildup in your shower or other cleaning issues, take a peek at our website to see what we have to offer. Our team is licensed, insured, and reputable so that you can feel good about the team in your home around your possessions and people. Our staff is made up of proud professionals who are friendly and efficient. We also guarantee satisfaction with our services.
Call Us Today
If you are in Arizona and looking for a partner in keeping your home clean and relaxing, look no further. We'd love to chat with you about the goals you have for your home and how we can help you achieve them. Give us a call at (602) 574-3916 to learn more about us and how we can help you regain the relaxation that is your shower. Still not convinced? Check out our awesome reviews!