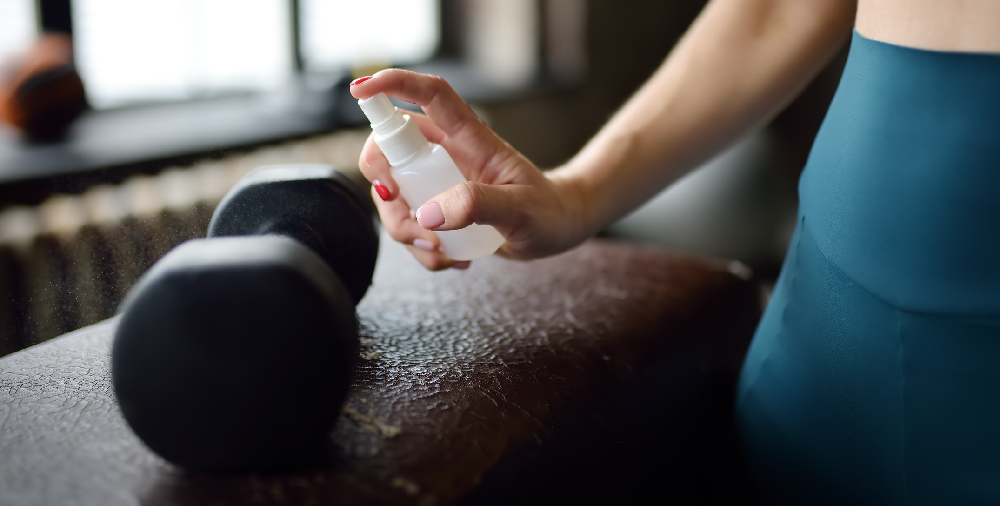 When you are at a commercial gym, it is proper etiquette to wipe down the machine or equipment you used when you are done using it. In most commercial gyms provide Clorox wipes or some form of sanitation. Commercial gyms also have trained staff that will wipe down equipment all the time. They do this because they are trying to create a clean environment to use the gym. Otherwise, bacteria can build up and lead to people getting sick.
Now, what about a personal gym? Do you wipe down your equipment after use? Odds are, you probably don't. Do you clean it ever? Although you might not think about cleaning your personal gym, that doesn't mean that it's not an important task.
Maintaining the cleanliness of your private gym needs to be done to ensure your own safety. That's why in this article, we will be discussing why it is so vital to keeping your home gym clean and sanitized.
Why Keeping Your Home Gym Clean Is Important
Whether you share gym equipment or have your own gym equipment, it is essential to maintain and clean it. The reason for this is because bacteria can build up and spread and lead to serious health issues.
In fact, did you know that free weights will have more living bacteria on them than your toilet? But, of course, you wouldn't want to swim in the toilet, so why would you not clean your gym equipment?
Common bacteria that you could find on a piece of gym equipment include bacteria such as staphylococcus aureus, E. coli, streptococcal bacteria, and bacillus. When these types of bacteria attack your immune system, it can lead to health problems such as meningitis, pneumonia, rashes, ear infections, respiratory issues, and eye infections. That's why it is so incredibly important to keep in mind that just because it is your home gym doesn't mean it can't get you sick if not properly cleaned and sanitized.
However, cleaning your home gym equipment goes way beyond health. Cleaning your home gym equipment, or any gym equipment for that matter will increase the usefulness and longevity of that piece of equipment. It all goes back to when you take care of things; they will take care of you.
Luckily, even if you don't have the time to clean your own home gym, you can still have a clean gym. Cris's cleaning will clean your home gym when they clean your house and will make sure that your living area remains safe and sanitary.
Why Choose Cris's Cleaning?
Do you want to keep your home clean but don't have the time? Are you looking for a reputable cleaning company that can take care of your cleaning needs for your home and home gym?
Fortunately, Cris' Cleaning Services is here to help. Cris' Cleaning Services is a locally owned business in Surprise, AZ. We are committed to assisting our local community with their home or business's cleanliness.
So, you can live a healthier life today by keeping your environment clean and sanitized. Cris' Cleaning Service is reputable, professional, and reliable. We are licensed, insured, and confident that once you see what we can do for your home or business, you will keep calling us and never have a dirty environment again.
Call Today For A Free Quote!
Are you looking for residential or commercial cleaning services in Surprise, AZ? Here at Cris's cleaning services, we can care for you regardless of whether you are an individual or a business. So please take advantage of our services and how we can help keep your home or business clean!
Call us today for a free quote at 602-574-3916 or email us at cris@crisscleaningservicesllc.com.