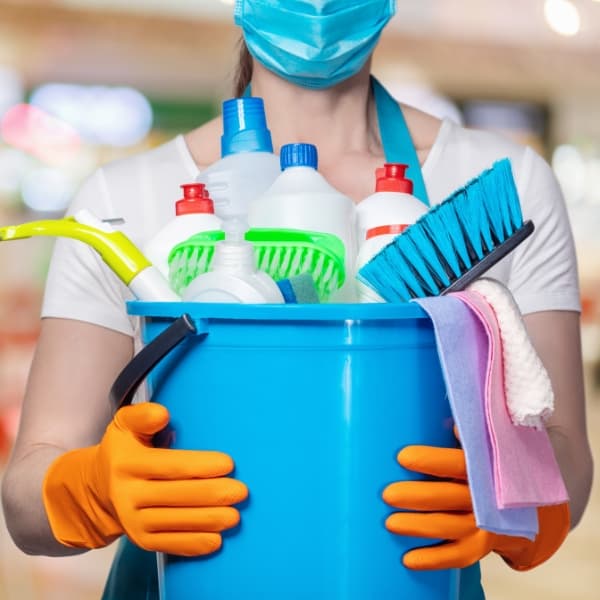 Our Most Detailed Cleaning Service
Best Deep House Cleaning In Phoenix AZ & Surrounding Areas
At Cris's Cleaning Service, we understand the value of a truly clean home. Not just a surface wipe-down, but a thorough, top-to-bottom scrub that renews and refreshes every corner of your living space. Our deep house cleanings in Phoenix, AZ, are specifically designed to tackle those hard-to-reach places and the grime that builds up over time, leaving your home feeling rejuvenated and sparkling.
Our experienced cleaning professionals are equipped with the latest cleaning tools and trainings to ensure a safe and effective clean. From dusting behind appliances to removing stubborn stains, our team pays meticulous attention to every detail. Whether you're preparing for a special occasion or simply seeking a fresh start, our deep cleaning services are tailored to meet the unique needs of your home. With Cris's Cleaning Service, you can trust that every nook and cranny will shine. 
We'll Get Your Home "Pristine Clean!"
Our deep house cleaning services are our most detailed and deep cleanings. We will get into all the nooks and crannies of your home, leaving it meticulously clean!
All of our cleaning technicians are professinally trained to properly clean every surface in your house or apartment. They know exactly how to make everything sparkle and shine.
It's also important to know that all of our cleaning staff are thoroughly vetted and background checked before hire. We only hire the best of the best. Our company is also licensed and fully insured for your complete protection. 
If your space is in need of some serious love, our deep house cleaning services in Phoenix, AZ, will fit the bill. To get your free quote, simply give us a call or complete the request a quote form on this website. We look forward to answering all of your questions and booking your appointment.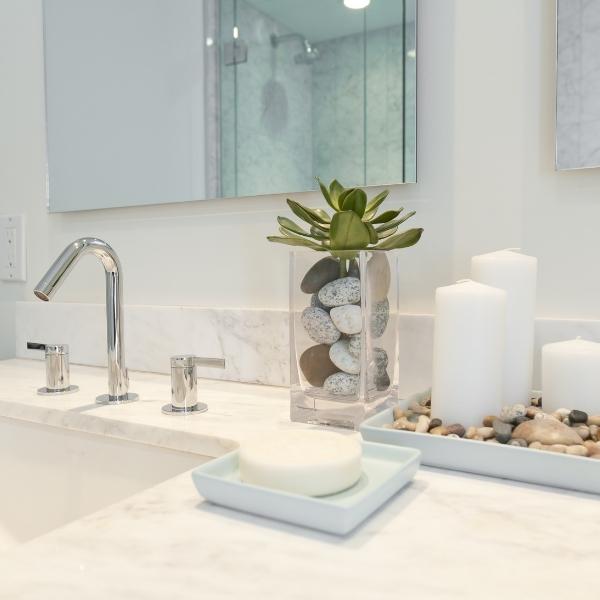 See What's Included In Our Deep Cleaning Services
Our deep house cleaning in Phoenix, AZ, is a comprehensive and thorough cleaning solution that goes beyond the scope of regular routine cleaning. This service is specifically designed to provide a deep and intensive cleaning of your property, leaving your home sparkling clean from top to bottom.
Our Deep Cleaning Service is ideal for those who want to maintain a high level of cleanliness or for those who are preparing for a special event.
Throughout your home:
Dust surfaces, furniture, and shelving tops/fronts
Vacuum floors, rugs, carpets, and carpet edges
Sweep and mop tile and hard-surface floors
General straightening up
Empty trash
Cobwebs removed
Clean inside of all reachable windows
Dust and wipe down:
Baseboards
Doors, door knobs, and door frames
Window sills and tracks
Blinds
Fans
Light fixtures and light switches
Outlets
Bathrooms:
Wipe down mirrors, countertops, front of cabinets, and towel bars
Scrub and rinse sinks, faucets, shower, and tub
Clean and sanitize the toilet
Bedrooms:
Dust tables, nightstands, picture frames, lamps, dressers, and ornaments
Make beds with fresh linens
Vacuum underneath bed and closets
Kitchen:
Clean sink, countertops, front of cabinets, stovetop, backsplash
Clean microwave inside and out
Wipe down the front of all appliances
Unload the dishwasher and put dishes back in their place
Living room and dining room:
Dust furniture, shelves, picture frames, lamps, and ornaments
Wiped down tables and chairs
Vacuum carpets, rugs carpet
Refresh sofas and cushions
Laundry room:
Dust and wipe down shelves and cabinets
Wipe down the front of appliances
ADD-ON (Additional fees may apply): Decluttering, organizing, doing laundry, folding laundry, washing shower curtains, washing bathroom mats, dishes, oven, polishing chrome, polishing furniture, inside the refrigerator, inside cabinets, the exterior of all reachable windows, air vents and filters, sweeping patios and wiping down outside furniture.