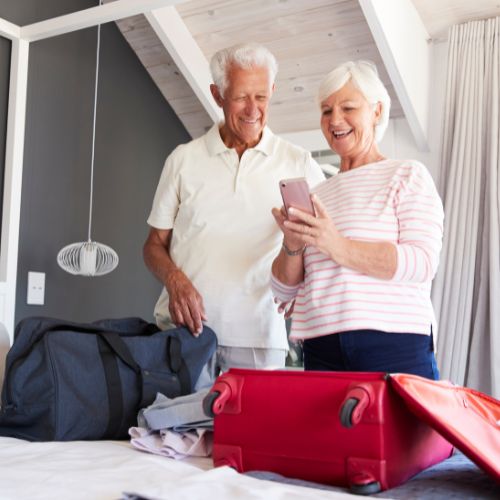 Your Guest Will Love The Cleanliness
Best Vacation Rental Cleaning Services In Phoenix & Surrounding Areas
If you're an Airbnb host in the Phoenix region, you know that maintaining a spotless property can be quite challenging. Cris's Cleaning Service offers top-quality AirBnb Cleaning Services as the perfect solution. 
With the help of our professional cleaners, you can guarantee your guests are always welcomed to a sanitized and sparkling clean space. The success of your rental property depends on satisfied visitors, so don't hesitate and book our professional cleaning services today!
See What's Included In Our AirBnb Cleaning Services
We understand the importance of maintaining a clean and inviting Airbnb property for your guests. Our team of skilled cleaners is equipped and trained to provide top-notch cleaning services that will ensure your property is always ready for your guests.
 Throughout your property:
Dust surfaces, including countertops, furniture, and tables
Vacuum upholstery, floors, rugs, and carpets
Sweep and mop tile and hard-surface floors
Sweep entryways
Light straightening up (NO STAGING)
Empty trash (we do not take bins to the curb, unless upon request while our team is still on site or handling any garbage)
Door knobs cleaned
Report obvious damages to the property
Bathrooms:
Wipe down mirrors, countertops, and towel bars
Scrub and rinse sinks, faucets, shower, and tub
Clean and sanitize the toilet
Spot clean cabinet doors
Replenish toiletries
Bedrooms:
Dust tables, nightstands, lamps, dressers, and ornaments
Make beds with a fresh set of extra linens in a standard way
Leave a fresh set of extra towels on each bed

KING/ QUEEN/ FULL BED: 2 bath towels, one hand towel, and one washcloth.
TWIN BED: 1 bath towel, one hand towel, and one washcloth.

Wipe down remotes
Vacuum underneath bed and closets
Inspect there are no personal belongings left
Laundry:
Wash dirty linens and towels (As much as possible during the time spent on the property)
Kitchen:
Clean sink, countertops, stovetop, and backsplash
Clean microwave inside and out
Clean the coffee maker and trash any used pod
Spot clean cabinet doors
Light cleaning of drawers and cabinets only to remove crumbs or trash
Wipe down the front of all appliances
Clean inside the fridge/freezer and trash all products left inside
Unload the dishwasher and run an empty cycle (ONLY IF NEEDED)
Replenish kitchen items, such as coffee, creamer, snacks, sponges, and dish soap, among others.
Living room:
Dust furniture, shelves, picture frames, lamps, and ornaments
Vacuum carpets, rugs, and upholstery
Refresh sofas and cushions
Laundry room:
Dust shelves
Wipe down the front of appliances
Outdoor
Sweep entrance ways
Walk down the perimeter to pick up any trash or debris left behind
Wipe down furniture
Refresh sofas and cushions
Wipe down the outer part of the grill (WE DO NOT CLEAN THE INTERIOR)
Leave a welcoming card or kit (must be provided by the host and will be left out only if it is available for our crew)
ADD-ON: (Additional fees may apply) Blinds, fans, doors and door frames, windows, window sills, light fixtures, light switches, outlets, cobwebs removed, dishes, polishing chrome, polishing furniture, laundry, washing shower curtains, washing bathroom mats, doing inventory, organizing supplies/linen closet.