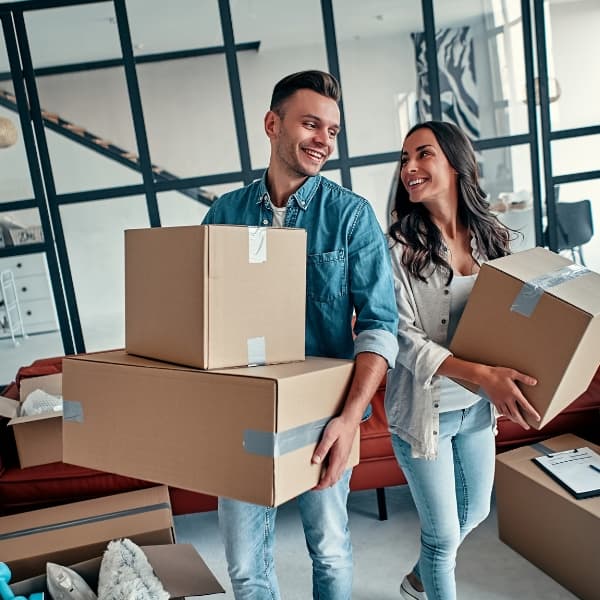 We Make Moving So Much Easier!
Best Move Out Cleaning In Phoenix AZ, Surprise AZ & Surrounding Areas
Moving in or out of a home can be a highly stressful experience. Whether you are upsizing, downsizing, or staying in a house of a similar size, there will likely be large amounts of dirt, dust, and debris left behind. Even if you have kept your home in great condition, you will still have to clean and scrub things as a result of everyday use and wear and tear. And, of course, you want the new tenants to move into a nice and clean home.
If you're a renter, professional cleaning of your house or apartment will go a long way toward getting all or most of your deposit back. We know exactly what landlords expect and we will take care of those items for you!
If you're planning a move, don't take on the cleaning too! Let Cris's Cleaning Services do the move-out cleaning in Phoenix, AZ! getting a quote is super easy by using the buttons below!
Moving Into A New House Or Apartment? Let Us Get It Cleaned & Sanitized For You
Moving into a new home or apartment is a complicated and often overwhelming endeavor. There are a lot of things to coordinate and getting the new place nice and clean can be an after-thought. 
Cris's Cleaning Services offers professional move in cleaning services to get your new place both cleaned and sanitized. We'll make sure all surfaces are thoroughly cleaned and, more importantly, disinfected. Our surface disinfection will ensure no bacteria, germs or viruses continue to live on those surfaces.
We'll also clean out all of the cabinets and drawers on the kitchen and bathrooms. This was you can begin the process of putting things away right after you move in. 
If you're planning a move, call now to book your cleaning. We guarantee you'll be glad you did!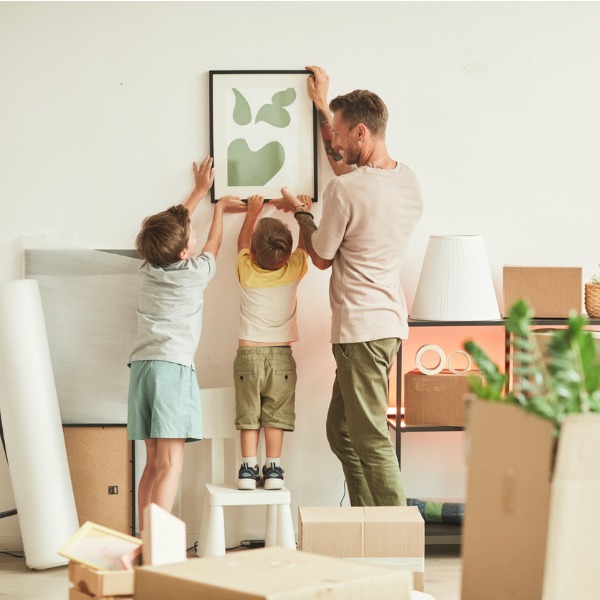 Our Move In and Move Out Cleaning in Phoenix AZ Will Make Your Move Much Easier!
Our move-in/out cleaning services provide the ideal solution for individuals who require a thorough cleaning of their new home before moving in, or for those who are vacating a property and want to ensure that it is left clean and presentable for the next occupants. You can trust our professional maids to deliver the highest quality move in and move out cleaning in Phoenix, AZ, and surrounding areas.
Our team of highly skilled professionals will work tirelessly to ensure that every inch of your home is cleaned to the highest standards, leaving you with a sense of peace of mind and a stress-free moving experience.
Throughout your home:
Dust and wipe down surfaces
Vacuum floors, rugs, carpets, and carpet edges
Sweep and mop tile and hard-surface floors
Empty trash
Cobwebs removed
Clean inside and out of all reachable windows
Dust and wipe down:
Baseboards
Doors, door knobs, and door frames
Window sills and tracks
Blinds
Fans
Light fixtures and light switches
Outlets
Air vents and filters
Spot clean walls
Bathrooms:
Wipe down mirrors, countertops, interior and front of cabinets, and towel bars
Scrub and rinse sinks, faucets, shower, and tub
Clean and sanitize the toilet
Bedrooms:
Dust and wipe down inside and out of cabinets and drawers
Vacuum closets
Kitchen:
Cleaning sink, countertops, interior and front of cabinets, stovetop, and backsplash
Wipe down the oven after self-cleaning (scrub if needed)
Run and empty the cycle in the dishwasher
Clean microwave inside and out
Clean refrigerator inside and out
Move the refrigerator forward and clean behind it
Wipe down the front of all appliances
Living room and dining room:
Dust and wipe down surfaces
Vacuum carpets
Laundry room:
Dust and wipe down shelves and inside and front of cabinets
Wipe down the front of appliances
ADD-ON: (Additional fees may apply) Decluttering, organizing, and packing up, sweep patio and porches, sweep and mop the garage