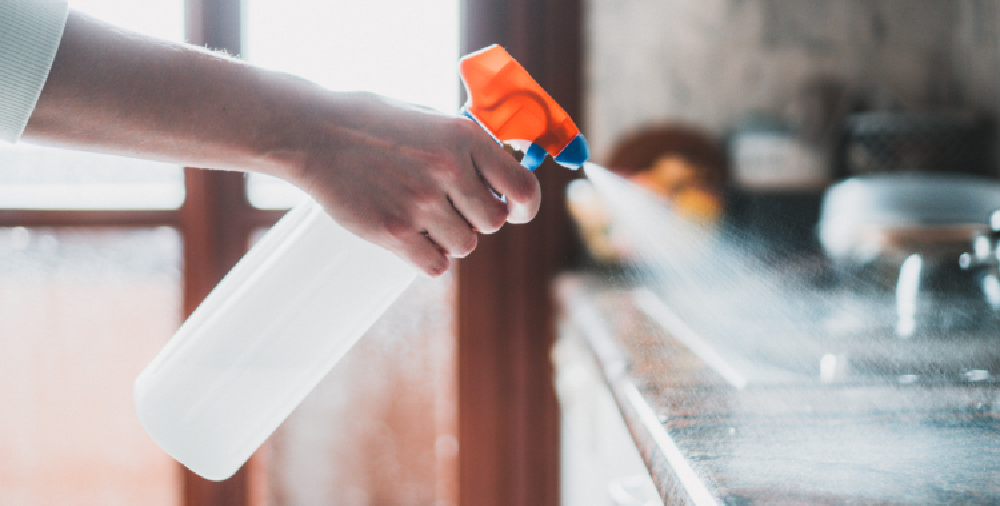 The kitchen is the heart of the home. It's where we cook our meals, eat with our families, and share laughter and memories. But what you may not know is that your kitchen is also teeming with bacteria. These common kitchen bacteria can make you very sick and lead to infections and foodborne illnesses. This blog post will discuss some of the most common bacteria found in kitchens and how to protect yourself from them. These bacteria include staphylococcus, micrococcus, pseudomonas, and bacillus. So that way, you can stay safe and healthy in your kitchen all year long!
The four common kitchen bacteria you can commonly find in your home include staphylococcus, micrococcus, pseudomonas, and bacillus. Here is what to know about these bacteria. 
Staphylococcus
Staphylococcus is a round-shaped bacteria that can lead to poisoning and infections. In addition, you can find it on sponges, countertops, cutting boards, and other surfaces in your kitchen. It is essential to clean these areas frequently with hot water and soap or a disinfectant cleaner like bleach solution (one tablespoon of bleach per gallon of water).
Micrococcus
Micrococcus is a round-looking bacteria you can commonly find in meat products, soil, and water. It can cause skin and respiratory infections. In addition, it can weaken your immune system if you are immunocompromised.
Pseudomonas
Pseudomonas is a type of bacteria that can cause eye, ear, urinary tract infections, and pneumonia. In addition, can commonly find it on kitchen surfaces such as countertops, cutting boards, and sponges.
Bacillus
Bacillus is a type of rod-shaped bacteria that can attach itself to flying dust particles in the air. You can commonly find it in the soil and water. In addition, bacillus can cause food poisoning or urinary tract infections if you eat contaminated foods or drink contaminated beverages.
The kitchen is a great place to spend time with family and friends, but it's also home to many potentially harmful common kitchen bacteria that could make us sick. However, if you want to stay healthy, it's essential to be aware of these bacteria and take the necessary precautions to avoid them. Clean your kitchen surfaces regularly with hot water and soap or a disinfectant cleaner like bleach solution, and always wash your hands thoroughly before eating
Why Choose Cris's Cleaning?
Are you looking for a cleaning company to give your home the deep clean it needs? If so, Cris' Cleaning Services is here to help your sanitation situation. Cris's Cleaning proudly services homes and businesses all throughout Surprise, AZ.
Cris's Cleaning dedicates themselves to helping its local community with all of its home's cleaning needs. In addition, they are determined to keep homes as clean and sanitary as possible.
Cris's Cleaning can assist you in keeping your surroundings clean and sanitized whenever you need a little extra help. They are reliable, trustworthy, and dependable. Cris's Cleaning Services has got you covered for all of your cleaning needs.
They are also licensed, insured, and confident that once you see what we can do for your home or business, you will keep calling them and never have an unclean home or business again.
Get A Free Quote
Are you looking for a residential or commercial cleaning company to help keep your home or business clean all year round? Well, Cris's Cleaning company can help you out.
Whether you require cleaning for your home or your office space, Cris's Cleaning will take care of everything you need. So, please take advantage of their amazing cleaning services and how they can help keep your home and your business clean. 
For a free quote today, give Cris's Cleaning a call at 602-574-3916 or email them at cris@crisscleaningservicesllc.com.