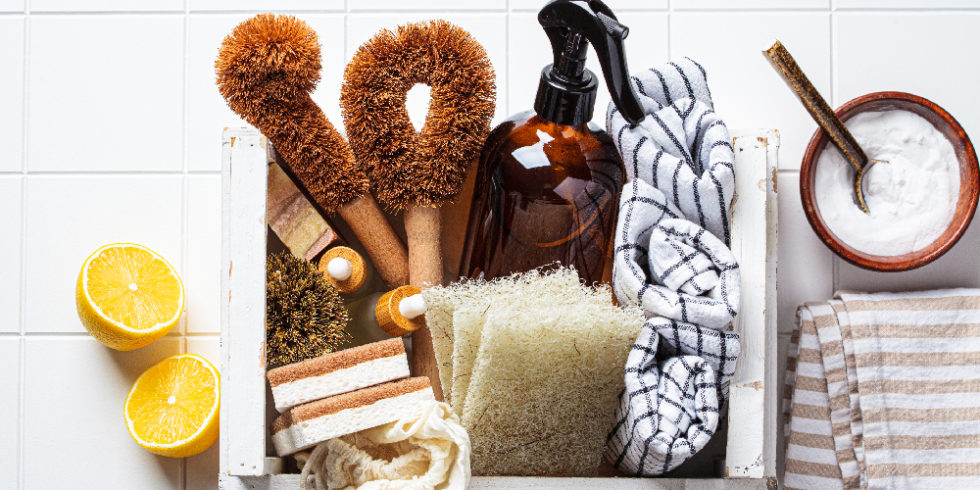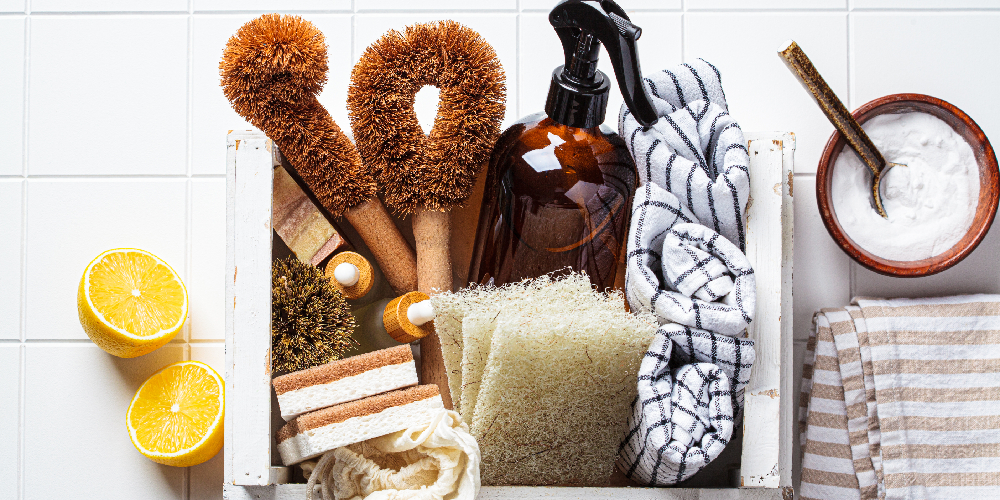 It feels like sustainability discussions are everywhere in our world today. From commercials on TV to the products we buy, there is a significant movement in the direction for individuals to take their part in preserving our Earth's natural resources. Green cleaning products are one such way many people are "doing their part." There is a lot of discussion around eco-friendly cleaning products, specifically around whether they work as well as conventional products and if they are worth it or not. In this blog, we'll discuss three major pros for why you should switch to eco-friendly cleaning products. 
About Eco-Friendly Cleaning
Eco-friendly cleaning products, also known as "green cleaners," have become quite popular in recent years. This is due to an increased focus on chemicals and protection of the environment on an individual basis. They typically include no artificial colors, recyclable packaging, and organically grown ingredients. These are all great things, but many skeptics like to say that green cleaners are not as powerful as conventional cleaners. In this blog, we will discuss the top three reasons you should switch from conventional cleaning products to eco-friendly products today.
Reasons to Switch
Though there are many reasons to switch to eco-friendly cleaning products, some of the top reasons include the following:
Make Your Home Safer
Eco-friendly cleaners are often much "cleaner" in their ingredients. Instead of using harmful chemicals, many use things like plants and essential oils to do the heavy lifting of cleaning. These chemicals being all over your home can have some detrimental health effects on your family. Reduce these potential issues from the start by switching to green cleaners where you know the ingredients in the products are safe for all members of your family.
Help the Environment
Perhaps most obviously, using eco-friendly cleaning products helps the environment. Eco-friendly products are manufactured using plant-based products and other natural, non-toxic materials that can be easily regrown. In addition, many use biodegradable packaging to ensure a total breakdown of the product in the landfill (or ideally, compost). Many conventional products use petroleum and other non-renewable materials that are quickly being gone through. By switching to eco-friendly products, you are contributing to a world where our natural resources won't be burned through within the next few years.
Simplify Your Cleaning Bucket
Many green cleaners are multi-purpose. This is in contradiction to many conventional cleaners that require you to have one product per surface and room in your house, such as a window cleaner, a toilet cleaner, a granite cleaner, and more. Many eco-friendly cleaners are multi-surface and multi-purpose, so you can simplify your cleaning supplies and likely save money while you're at it!
Cris's Cleaning Can Help
If you are looking for some help with cleaning your home, perhaps Cris's Cleaning can help. We are a small, locally owned cleaning service with a great deal of experience. Our experience, as well as professional and trustworthy staff, mean you can have true peace while having your home serviced. When you choose to work with us, you can know that your home will receive the best care and clean. We aim to fully satisfy each and every client with every clean.
Call Us Today
If your home is located in either the East or West Valley in Arizona, we'd love to speak with you about your goals for your home and how we can work together to help you achieve them. Give us a call today at (602) 574-3916. We hope to have the opportunity to serve you soon.