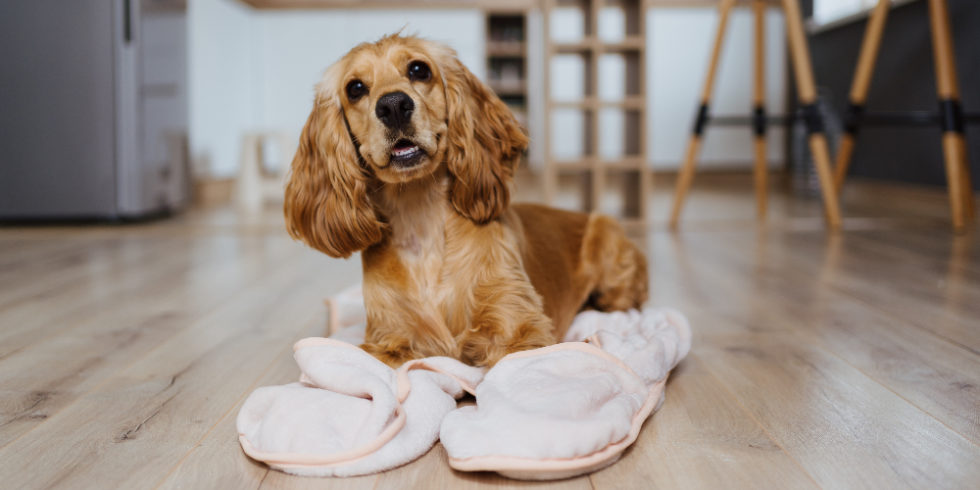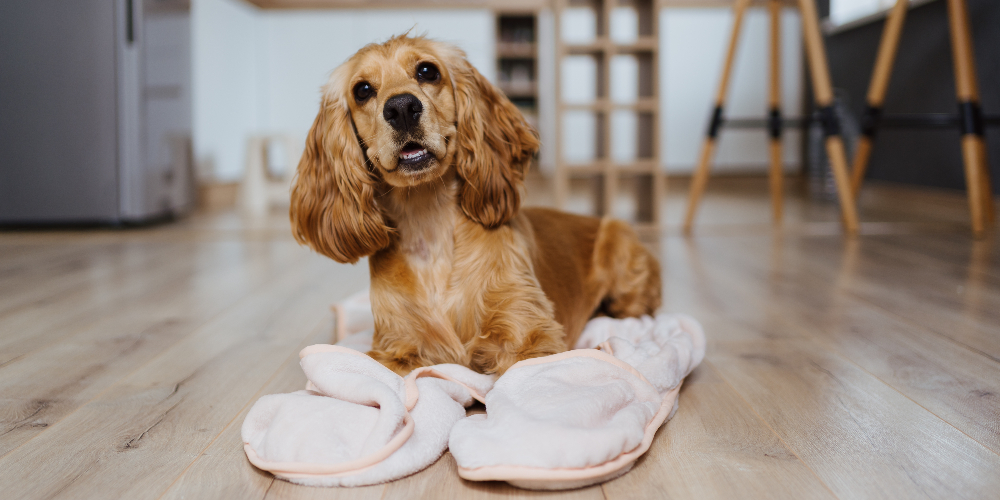 If you're a lucky owner of a pet, the chances are your home gets a little dirtier more quickly than others. Potty accidents on your carpet, fur on your couch, and dirt buildup on tile floors, these are some of the results for housing our furry friends. But it's more than a fair compromise for all of the love and fun they provide.
Nevertheless, you want to keep your house in good, clean order. While that can be a little more difficult with pets, it's definitely not impossible. That's why Cris's Cleaning Services is here to offer you some cleaning tips for pet-friendly homes.
Have the Right Supplies Ready for an Accident
It's no secret that accidents can happen in your house with pets, especially when your cat or dog is young. When a potty accident occurs, you want to ensure you're promptly ready to clean it up. Our recommendations for this are cleaning spray, odor removing spray, and plenty of paper towels.
With a potty accident, you need a cleaning spray to not only remove the stain but remove the odor. When the odor's eliminated, you get a more pleasing aroma for your home, but more importantly it will deter your pet from going to the bathroom at that same spot. Some popular products are Folex and Nature's Miracle. Additionally, dog potty pads can be extremely helpful in the early months of raising a pup.
Get a Robot Vacuum
Robot vacuums (such as Roomba or Shark) have been growing in popularity for the last decade, for both pet owners and non-pet owners. Dust can build up quickly, and these vacuums can put a stop to that. They're a helpful tool to continually clean your home without lifting a finger. Newer models now let you control the vacuum from your phone or with pre-set routes. Cleaning your home can take a lot of effort and time, especially if you have a pet. That's why a robot vacuum can be useful for any pet and home owner.
Clean Common Areas of Your Home Frequently
This might sound like a no-brainer, but it's even more relevant when you have a pet. Our furry friends bring in dirt, leave fur behind, or stain windows with their nose. Therefore, these are a few of the common cleaning tasks homeowners should regularly do. Whether it's every few days or a Sunday morning activity, tackling these issues often will leave your home looking better.
Circulate Air around Your Home for a Better Aroma
Proper air circulation reduces any lingering smells and airborne bacteria particles. Opening windows or turning on fans, along with functioning AC, play a part in this. Plus, you can light scented candles often or plug in air fresheners around the home.
Clean or Groom Your Pet
If your pet is overly dirty, then the odds are your home will get overly dirty. Most pets are self-cleaning by licking themselves, but they can only do so much. Be sure to try to clean your pet often, especially after any event where they're dirtier than usual (like a visit to the dog park). Plus, getting them groomed frequently will cut back on how much they shed.
Invest in Quality Cleaning Products
On top of a good robot vacuum, there are some other quality cleaning products you can add to your home. Specifically, you'll want a great vacuum cleaner. Additional cleaning materials, like window spray, a broom and dustpan, or cleaning wipes, go a long way in the fight for cleanliness.
Or, Make It Easy: Hire Professional Cleaners
What better way to have your house stay clean than hire professional cleaners? A professional cleaning service has several benefits, such as ensuring a proper cleaning and saving you time. Plus, a great company, such as Cris's Cleaning Services, even offers regularly-occurring services so your home can be squeaky clean every week, every other week, or every month depending on how often you want or need our services.
Contact Cris's Cleaning Services to Learn More
Want to learn more about how our family-owned business and caring team can help you? Cris's Cleaning started back in January of 2012 and has since served thousands of happy customers. Contact us for a free cleaning quote; our team is ready and able to help you.