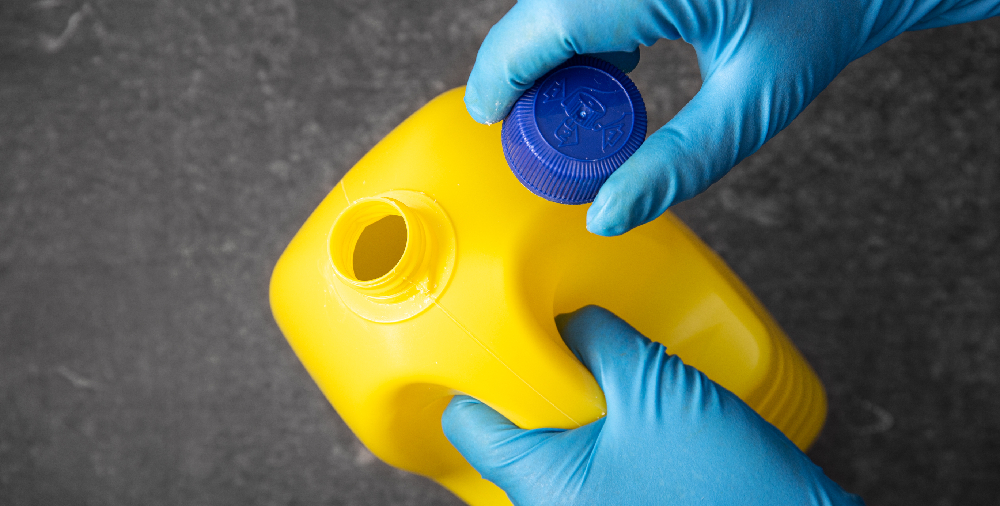 It's no secret that bleach is a very successful cleaning product around your house. You can put a splash of it in a load of laundry before putting in the washer, use it to thoroughly clean your toilet, or even add it to vase water to make flowers last longer. It's a versatile product, but it can have some negative effects.
Bleach can actually be dangerous to use excessively around the home. It is corrosive, has toxic fumes in certain environments, and can be harmful to children or pets. So, it can be in your best interests for your home and family to substitute bleach for a different product when you can. The experts at Cris's Cleaning are here to offer insight into alternatives to bleach.
Vinegar
Vinegar doesn't have the best smell, but it definitely is a great alternative to bleach when cleaning. It removes soap residue, disinfects against bacteria, and can even brighten clothing or bedding. While still not as effective as bleach, vinegar is still over 80% effective when cleaning bacteria, which is especially helpful for bacteria build up in the bathroom.
Lemon Juice
Lemon juice can be a surprising cleaner, but it is non-toxic and smells good. It's a natural cleaner, so all you have to do is cut a lemon in half and use the juice on the desired surface, clothing, or area to clean. It can be helpful to mix lemon juice with water in a spray bottle to more easily disinfect areas.
Baking Soda
Baking soda has been used for decades as the go-to cleaner but has almost become forgotten to chemical-heavy, advertised cleaning products. But there is nothing wrong with going back to what works as a substitute to bleach. Baking soda will help whiten clothes or teeth, fight against stains, and even soften clothing.
Hydrogen Peroxide
A disinfectant, hydrogen peroxide can be used in a variety of ways. You might have some in your first aid kit to treat a minor cut, but you can use it for more. For laundry, hydrogen peroxide can treat odors while whitening clothes. Just add a cup when you throw a load in the washer. And for messy surfaces, you can put some hydrogen peroxide on a cloth to wipe down and disinfect surfaces, giving your home a confident and relaxing clean.
Tea Tree Oil
Tea tree oil has a better scent than bleach that can even be used as a natural disinfectant. Mix some oil with warm water in a bottle to spray down and clean surfaces. You can use it on anything from floors, bathrooms, counter-tops, and more. It's easy to scrub and will leave a lasting, fresh scent.
Clean Safely
When you're doing a deep clean or regular clean of your house, you aren't just making sure it looks nice, you want it to be safe for all members of your family, including your pets. These natural alternatives will give your home a fresh, clean atmosphere without any of the potential downsides that bleach has. Plus, you can likely find all of these items already around your house.
About Cris's Cleaning
Of course, you may not even want to spend time and energy cleaning your home in the first place. Hiring a cleaning service can make you happier, give you more time to enjoy things that matter, and instill confidence your home is regularly clean. If you want your home to be clean at an affordable price without having to lift a finger, don't hesitate to contact the professionals at Cris's Cleaning.
Cris's Cleaning is a family-owned business that started in 2012. When Cris, a single mother of two, needed to find a way to provide for her children, she decided to start a company dedicated to clean homes with efficient, affordable services. Visit our website to see why we're the right choice to keep your home clean and safe.