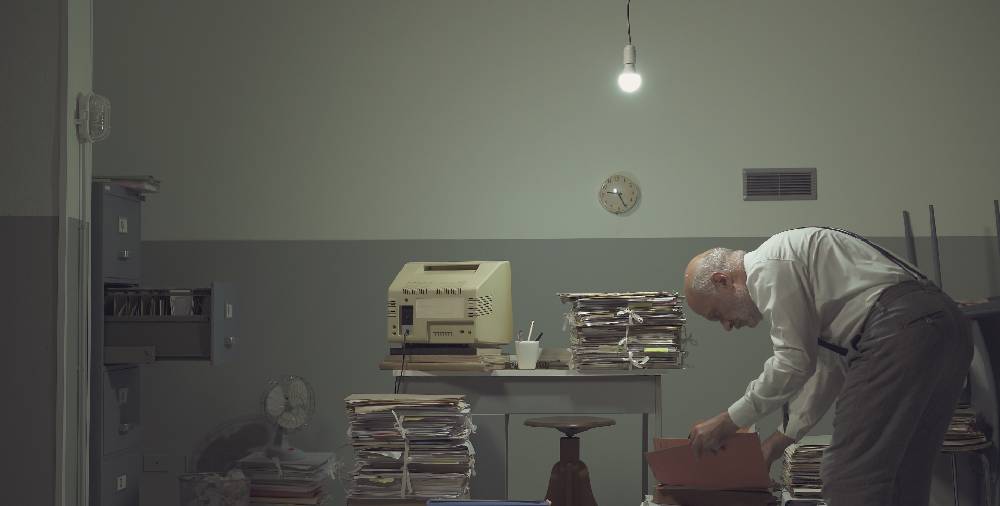 Now that summer's gone and we're starting to spend more time indoors, we can notice how quickly our working spaces can get dirty. Whether it's your designated home office, work-from-home setup at the dining room table, or desk at your company office, a clean workspace is important. In fact, it's been proven that a clean office space boosts productivity. So check out Cris's Cleaning Services 5 tips for cleaning a messy office!
#1 – Have a Frequent Cleaning Checklist
Just like having a cleaning checklist for your home, creating a cleaning checklist for the workplace is a great idea. It can even be smart to have two checklists: one for smaller, minor tasks, and another for larger, deep cleanings. Getting into a regular routine for cleaning will help reduce dust, prevent any pests, and more. Don't just leave all of the cleanings for spring cleaning; make it a habit.
#2 – Declutter Your Desk
A tidy space will provide a tidy mind. Reducing workplace clutter is crucial to eliminating distractions and staying on task. Get rid of any waste, or papers you don't need, put pens and pencils in a pen cup, place miscellaneous items in drawers, organize documents with a filing cabinet, etc. All of these play an important part in decluttering your workspace.
#3 – Clean Your Equipment
If you're reading this article on a desktop, rub your finger across the computer screen. Notice any dust or other smudges? Our IT equipment can get the dirtiest of all our office supplies. We constantly touch our keyboards, leaving germs and oils, and leaving our screens touchless, collecting countless dust particles. A wipe down with a paper towel and cleaning wipe works wonders for office hygiene. And if you'd like a guide for how to clean electronics, we've got you covered with that too.
#4 – Clean the Floor
One of the last things on people's minds when it comes to office cleaning is the floor. But, as you probably know from cleaning your home, the floor can harbor plenty of dirt, dust, and bacteria. This can be from several people walking by, our pets scratching themselves, or us spilling food and drink. No matter the cause, a good floor cleaning is in order. Floor cleaning tips include sweeping often, using the right cleaning, and more. Do this every now and then to cut back on uncleanliness.
#5 – Don't Eat and Drink at Your Workspace
Speaking of food and drink, a very effective way to keep your office tidy is not eating or drinking in your workspace. Spilling, crumbs, wrappers, and odors can stack up when we treat our desks like kitchen tables. If you can, try not to bring any food or drinks to your desk; treat your desk as well as treat your bed.
With the exception of water, it can of course be a lot to ask to not drink at your workspace, especially if it's your heavenly morning coffee. But you'll notice it can be more helpful than just reducing mess. Eating elsewhere will make your workday more engaging and productive because you're both breaking up how consistently you work and only using your desk for the purpose of work.
Stress About Cleaning a Messy Office? Hire Cris's Cleaning
The best (and easiest) way to clean your office is to hire professional cleaners. The experts will make your space more functional, have the right chemicals, and get the job done faster. You'll get to save time and energy all while staying more productive.
Contact us today for a free cleaning quote. We can take care of your residential, commercial, or rental property. Still not convinced? Check out our awesome reviews on Google!