Customizable House Cleaning & Maid Services in Glendale AZ
At Cris's Cleaning Services, we pride ourselves on providing exceptional house cleaning services in Glendale, AZ, and surrounding areas. With a focus on customer satisfaction, we take the time to listen to your specific needs and work with your schedule.
We understand that everyone's cleaning requirements are unique, so we offer flexible customized cleaning schedules at an affordable price. Whether you're in need of recurring maid services, specialized services like move out cleaning, or a meticulous deep cleaning in Glendale, AZ, our team of professional cleaning technicians has the expertise, experience, and equipment to make your home sparkle and shine.
If you're thinking about hiring maid services in Glendale, AZ, look no further than Cris's Cleaning Services. Our team of experienced and highly trained cleaning technicians is equipped to handle any cleaning job, no matter the requirements. Click on the link below or give us a call today for a free customized, no-obligation cleaning quote for any of our house cleaning services in Glendale, AZ.
Our Professional House Cleaning Services in Glendale, AZ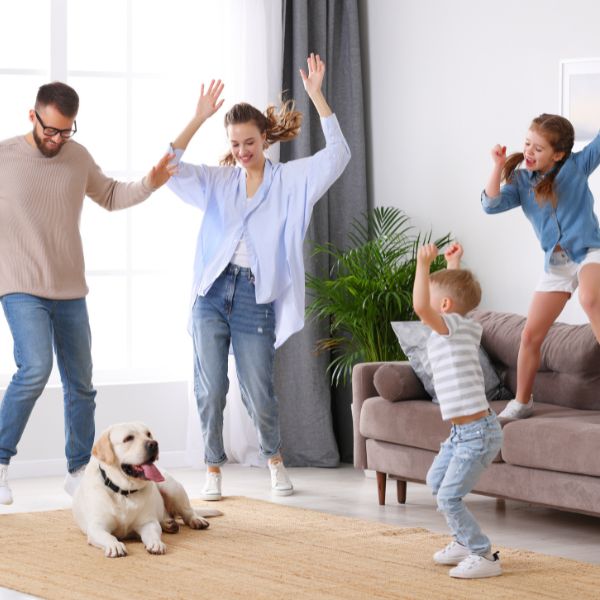 Your Family Will Jump For Joy When You Hire Us To Clean The House!
Everyone loves the feeling of a spotlessly clean home, but not everyone loves the hard work and long process it takes to get there. Lucky for you, the professional cleaning technicians at Cris's Cleaning Services LOVE to clean - and they're really good at it too!
We are dedicated to providing exceptional quality house cleaning services in Glendale, AZ, and the surrounding areas. When you hire our experienced maid services, you can expect the following benefits:
A spotlessly clean house or apartment
More free time to enjoy the things that matter most in life
More time to spend with family and friends
More time for you!
If you're ready to free up your weekends, give us a call or request a quote now. We're excited to show you the difference we can make!
When We Do The Cleaning You'll Have Lots Of Time To Enjoy Life!
When you hire a house cleaning service in Glendale, AZ, you're not just getting a clean house. You're also getting the gift of free time on weekends, which you can spend exploring all the fun that our community has to offer. Here are some of our favorite local activities:
Westgate Entertainment District: This popular outdoor shopping and entertainment center features a variety of stores, restaurants, and entertainment options. Visitors can catch a movie at the AMC theater, enjoy a meal at one of the many restaurants, or take part in one of the many events hosted throughout the year.
Sahuaro Ranch Park: This historic park features a variety of activities, including tours of the ranch house and farm, picnicking, and hiking. Visitors can explore the park's many buildings and exhibits to learn about the history of the area and its early settlers.
Thunderbird Conservation Park: This beautiful park features over 1,000 acres of desert landscape, including stunning mountain views and a variety of hiking trails. Visitors can take in the natural beauty of the park and catch a glimpse of local wildlife, such as coyotes, jackrabbits, and hawks.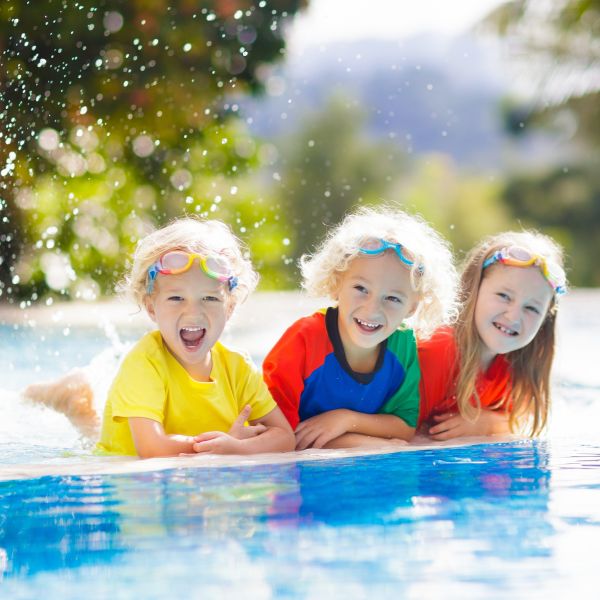 Why Choose Our Cleaning Company?
Best House Cleaning & Maid Services In Glendale AZ
Cris's Cleaning Services LLC provides high-quality house cleaning services in Glendale, AZ, and the surrounding area including, Chandler, Gilbert, Glendale, Goodyear, Mesa, Peoria, Phoenix, Scottsdale, Sun City, Sun City West, Surprise, Tempe, and areas between.